Madison Chiropractor Provides Patient-centered Care
Experience Relief and Wellness at Natural Balance Chiropractic
At Natural Balance Chiropractic, a different approach to health care is taken. Through safe, gentle and drug-free chiropractic care, Madison Chiropractor Dr. Chelsea Prothero helps patients from Madison and the surrounding communities experience optimal health and wellness.

You'll Never Be a Number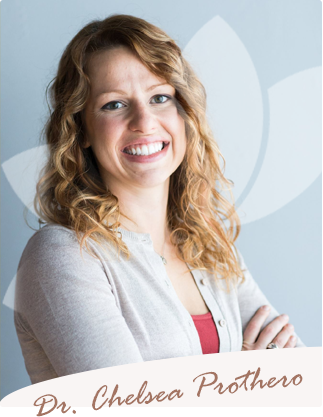 If you've ever felt rushed at a doctor's office before, that's not the case at this practice. Dr. Chelsea takes the time to get to know her patients and their unique needs and goals. She doesn't use a set adjusting style for every patient. Instead, she employs what she feels will work best for patients' individual requirements.
Offering Help for Many Conditions
Chiropractic is remarkable in that it can help with a broad array of conditions, including back pain, disc issues, sciatica, migraines, neck pain, carpal tunnel syndrome, and plantar fasciitis. Functional improvements through the body can also occur through chiropractic care.
Enjoy a Healthier Pregnancy
While pregnancy is an exciting time in the life of moms-to-be, it also brings with it numerous physical changes that can be quite uncomfortable. Through gentle adjustments, Dr. Chelsea can help you to be more comfortable throughout your pregnancy and experience a smoother labor and delivery. She is certified in the Webster Technique and is currently working toward certification in prenatal and pediatric care through the International Chiropractic Pediatric Association (ICPA).
Live your best life, naturally, with safe and effective chiropractic care. Contact us today to book an appointment with Chiropractor Madison Dr. Chelsea!