About Us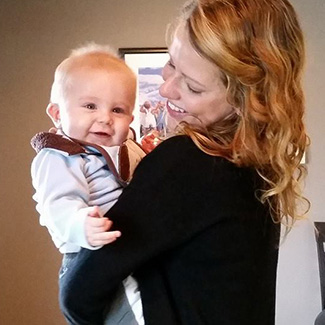 Just like we get oil changes for our cars to keep them running at their peak performance, it's important to keep our bodies tuned up, so they maintain a healthy state of balance. "Balance" was the focus when Dr. Chelsea Prothero opened the practice in March of 2016. The name "Natural Balance Chiropractic" is the perfect fit by also highlighting the benefits of chiropractic as a natural form of health care.
With the addition of Dr. Kendyl Greimann in 2019, we are able to serve more patients in Madison and Middleton, Fitchburg, & Shorewood Hills!
Providing Care for All
From babies and young children to their parents and grandparents, all ages can benefit from natural and gentle chiropractic care. That's why Dr. Chelsea decided to make this practice one that focuses on family wellness. Age isn't the only thing Dr. Chelsea doesn't discriminate against, she also embraces patients from all walks of life. Regardless of your skin color, ethnicity, sexual preferences, or history, you'll always feels welcome here.
The Focus Is on Your Needs
It's important that you are able to fully express your health needs and goals. You will never feel rushed at this practice. Our Chiropractors take the time to listen to you so she can address your concerns. She truly cares about every patient who walks into her chiropractic care office. You'll receive customized care so you not only experience relief from pain, but also can attain optimal health.
More Than Pain Relief
While chiropractic is a highly effective way to relieve pain, it helps achieve so much more! "It's gratifying to see patients also experience improvements for conditions that they may not have initially associated to the spine." When the spine is balanced, and aligned through chiropractic care, your body can function how it's supposed to.
If you'd like to get your body back in balance so you can achieve the best health possible, contact the chiropractic office today to schedule an appointment!

About Natural Balance Chiropractic | (608) 721 1445